We hold many programs and provide different services for the clients at the Fayette Blind Association.
Support Group
Lunch & Learn
Assistive Technology Training
Transportation Assistance
OM Training through Leader Dogs for the Blind
Free Phones/Tablets Programs
Voting Education and Help
Product Lease Program
Vision Evaluation This evaluation should be completed by a low vision specialist who has experience working with people who are deaf-blind . The report should outline the functional implications of the person's vision including a clear explanation of what they can see, recommended print size and color contrast, recommended low vision devices, strategies to combat eye fatigue, and other related items
Hearing Evaluation This evaluation should be completed by an audiologist with experience working with people who are deaf-blind. The report should outline the functional implications of the hearing loss including a simple explanation of what the person can hear (speech , environmental sounds , buzzers, etc.), recommended assistive listening devices, and whether or not the person may need an interpreter in all or some situations while at work.
Communication Evaluation Individuals who do not use formal language systems such as speech, sign language or tactual sign language, may.benefit from a communication evaluation performed by a Speech/Language Pathologist or an augmentative communication specialist who has experience working with people who have limited language skills and who are deaf-blind. The communication evaluation should explain the best ways for the person to receive communication and express communication. For example, a person may understand linguistically simple speech sentences, but they may need to reply using picture cards or by touching pictures on an iPad. The communication report should specifically address communication and language in the work place and offer suggestions about how the person can communicate with their job coach, boss and coworkers.
Technology Evaluation It may be helpful to have an assistive technology expert evaluate the candidate's technology needs to determine what low and high tech devices will provide them with maximum access to information and communication. The recommendations can include specific brands of braille displays or notetakers, computer programs and software as well as indications of screen modifications such as color contrast, font style and font size.
Orientation and Mobility Evaluation Individuals who are blind or have low vision should participate in an O&M evaluation provided by a certified O&M instructor who has experience working with people who are deaf-blind. It is very important to work with an O&M professional who understands deaf-blindness because many of the traditional orientation and mobility techniques rely on hearing (for example, street crossings). The report should address the work site and travel to and from a work-site.
For example, if a person is not able to independently use public transportation to travel from their home to a job, this will impact the types of placements that will be available to them.
Independent Living Assessment An independent living assessment can assist in providing information about supports that are needed in the home to allow the person who is deaf-blind to be successful on the job. For example, the individual who is deaf-blind needs to have a reliable alarm clock for waking for work in the morning. The independent living specialist can identify these particular needs and make recommendations for devices that will be useful for the person.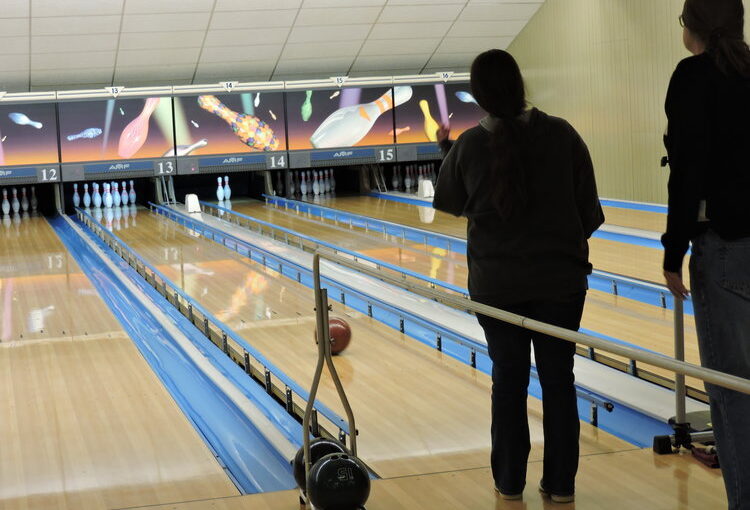 During the winter months, clients bowl weekly as an activity in physical fitness, coordination, or as a fun social gathering. We support this activity by providing the funds for the entire league.
The teams bowl and compete against each other.  The activity ends in May with a celebration event!
Clients who are interested in bowling should call  724-437-2791 for more information. Limited transportation is provided.
Lion's Remedial Eye Care Program
1. Customer will bring to FCAB the following:
a. Drivers License or other documents
b. Social Security Income Sheet or tax form with income verification
2. The customer stops in at FCAB office and chooses a pair of frames from our donated frames, or brings in their own frames.
3. Staff gives customer frames and our blank prescription form to be filled out by their eye doctor at their eye appointment.
4. Staff fills out tracking form
5. The tracking form is placed in a box for the customer's glasses
6. Staff places card with customer name on front of box
7. The customer brings the frames and completed prescription form back to the Blind Association
8. Staff collects the frames and prescription form from customer
9. Staff places a copy of the completed prescription form in customer box
10. Staff places the original prescription in 3 rivers envelop and contacts 3 Rivers for pick up
11. The complete eyeglasses are returned to the Blind Association from 3 Rivers.
12. Staff will contact customer that glasses have returned and arrangements will be made for pickup
13. The customer comes to the Blind Association office to pick up the new glasses
a. If the customer is eligible under 100% Federal Poverty Guidelines- their glasses are given at no cost to them
b. If customer is not eligible under 100% Federal Poverty Guidelines they pay the total invoice cost from 3 Rivers
Once a month we assist our clients food needs by helping them with a task that can be very difficult for them to manage.  Produce to People is the Food Bank's large-scale produce distribution program. Each family receives 30-45 pounds of food, mostly fresh produce. Produce to People is an additional resource for our clients who have difficulty when their food supply ends before the month does. Getting to the Fayette County Fairgrounds and waiting in the long line to pick up the food in all kinds of weather is a daunting task for clients.  Our staff has developed a partnership with the Produce to People staff so that we are able to pick up the food for our clients and deliver it directly to them!  This is a great help as you can read from the comments below.
"Since my vision diagnosis, I haven't been able to get out as much. The Fayette Blind Association offered me the Produce to People Program. I thought I'd have to find a way to go and pick it up, but to my surprise, they picked up my  produce and delivered the box right to my front door! Thanks FCAB!"
-A.D., Client
"I lost my leg due to my diabetes and I'm not able to get around as I once did. Fayette Blind Association offered the Produce to People Program. To my happiness and gratefulness, I receive a delivered surprise box of the most beautiful produce once a month."
-A. S., Client
Objective: To create an environment of creating food from a seed. Creating an environment in which our client can go from seed to table or seed to financial. Create an environment of sense of emotional support.
Material Needed:
7 2x8x12
4 coroner brackets
2 middle brackets
50 bags of 40LBS of Organic Lawn Soil
10 bags of .75 cub foot garden soil
Clients will have the opportunity to grow vegetables. They will learn how to take care of a garden (Water/weed). They will learn how to schedule Maintain of the garden. Clients will learn how to schedule fact trips/ ride schedule. All money in which vegetables are sold for will be retained in an account for activities in which any client that helps this project will be eligible.
We hope this will help gain some independence in following ways:
Learn soil to product
Learn what vegetables grow in Fayette County
Learn how to weed and water
a. Learn a schedule
Learn

if

a product is ripe or bad
Learn how to prepare a dish
a. Cooking
b. Refrigeration
Learn to meal prep
Learn to save money
Learn how to sell product
Learn how to achieve a goal
Rules:
1. Any active client in good standing is eligible for this project
2. Any item that is sold from this project will go in special account to pay for a activity
in which the clients that participate will vote on .
a. The vote will be a majority vote.
b. The vote will be done by secret ballot
c. 3 Activities will be given by the Fayette County Association for the Blind Staff
3. Any item in which a participate would like to take home will be given to said client.
4. The Fayette County Association for the Blind Staff will have the option to take any item from project to prepare a meal for the participants.
5. There will be no exceptions
Independent Mall Scavenger Hunt - The Hunt is On!
Why are we doing this:
This event provides the clients/ students with real~world experiences in comparison shopping, advocating and asking for help, teamwork, problem solvlng and money management.
What are we doing:
This event will be a scavenger hunt for teams that are paired ( 1 sighted/ 1 not sighted)
Each team will have 3 list to choose from.
Each team will have $10.00 to spend on items on their list as possible.
Each team will have 1 hour to complete the hunt
Once Clients /students arrived at the mall, we had introductions and shared the hunt rules.
Teams must stay together; Teams must not-leave the mall
Each team decides how they will record their answers. Most teams choose to write their answers right on the list. Space is given after each question to allow for answers. Some teams use their tech devices, (smartphones, tablets, notetakers) to take pictures of their answers OR to type or braille their answers.
Each team is given up to 2 help cards that they could use during the hunt. A team could give a help card to their "follower" staff member when they needed assistance. Teams were encouraged to use their help cards wisely as they only got a maximum of 3 cards.
Team points awarded:
1 point for each correct answer
1 point for each item purchased or brought back
1 point for each tech or mobility tool used during the hunt
Teams are given extra points for using any special device (optical, tech, travel tool, etc.)
One year a student forgot to wear her glasses and she felt pretty bad about it when her team lost by one point. Her team could have received an extra point if she had worn and used her glasses.
• Team points were deducted:
2 points for returning to the meeting place after the designated time
• Once points were tallied, winners from all 3 lists were announced within the group.
Winners will receive a gift card
List A ( Winners Receive $20.00 gift card)
1. buy a gum ball
2. Take a picture of a shoe
3.Bring back a piece of Toilet paper
4, bring back a printed recipe
List B ( Winners Receive $25.00)
1. Take a picture of the team in a ride
2 two different pictures of a sweat shirt from two stores that are same color
3. find something steelers and take a pie
4. buy something that is Pittsburgh sports related
5. buy a card from Hallmark
List C ( Winners Receive a $50.00)
1. take a picture at Amdysis hospice
2. buy a card from hall mark
3. Bring back a tissue
4. Bring back a baseball card
5. Bring back a printed recipe not from Wa!mart
6. buy something Pittsburgh sports related.
7. get a picture in a booth at either restaurant.
Child Education and Screening Programs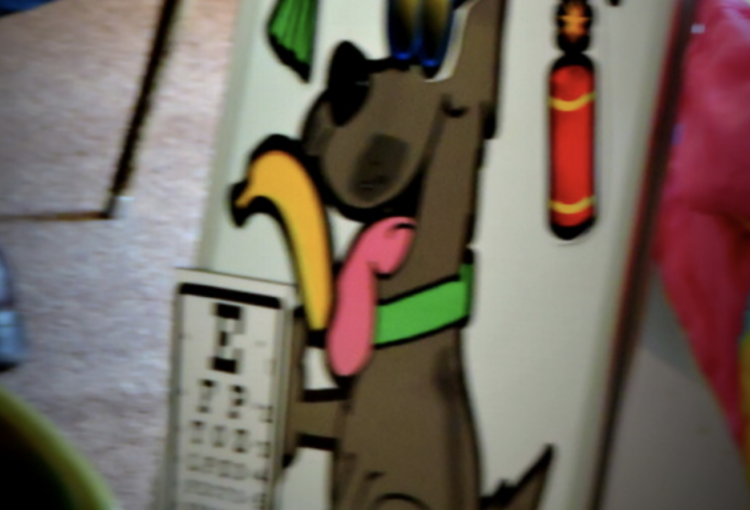 Introduction: We at the Fayette County Association for the Blind conduct eye screenings thru out the county. We have adjusted our techniques over the years and have found that the use of the Spot examiner will be our method of screenings. We can screen anyone of any age.
Age range: we can screen anyone from 6months thru 99 years of age.
For color blindness examination
1. individual must be 4–year–old or older – there will be no exception!
If the individual passes our eye screening contact with family/ school / or organization will NOT will not be contacted.
However, individual's that do not pass our eye screening the following will occur:
A written letter

will

be written to-the contacted listed on our screening form.
A

copy of

the examination

will

accompany the written letter.
A

copy of

the examination will be given to the school or organization
A

copy of

the examination will be given to the school for permanent record.
A

copy of

the examination will be given to school nurse office.
A follow up letter

will

arrive one month after examine. If eye appointment isn't made
A follow up letter

will

arrive the second month after the examine. If eye appointment isn't made
A follow up letter will arrive the third month after the examine.
IF no response after third letter a letter will be issued to school nurse for instruction.
Reckless, the Seeing Eye Dog is just one of the education programs that we offer on eye safety for children.
In the Spring of 2018, the Fayette County Association for the Blind was awarded a grant from the Community Foundation of Fayette County to help cover some the costs of child vision screenings.
 We Offer Education Programs Focusing On Prevention Of Eye Injuries And Eye Safety As Well As Child Vision Screenings Throughout The Community.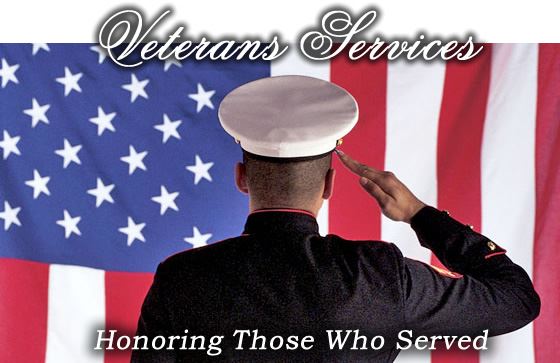 We at the Fayette County Association for the Blind have a new program dealing with all Veterans Paperwork. We have Partnered with Claudia Baldwin, USAF Retired. She is the Chief Veteran Services, and Chief Accessibility Officer at VAVS National/ BVA.
She is Located at 1101 King St Suite 300 Alexandria, VA 22314
We can email our forms to: Claudia.belk@va.gov
Also Fax:  703-566-8199
She will help us with VA compensation and help with supportive services
We also have a partner in Maryann Mcconaughy
She is the VA VIST Coordinator in Pittsburgh
Her phone is 412-822-2176
Email is Maryann.Mcconaughy@va.gov
Adult Education and Vision Screening
We provide vision screenings for adults throughout the community.  Finding a vision problem early is important in adults too.  Using the Amsler Grid, we can help detect Age Related Macular Degeneration and refer an adult for treatment.  As it is in children, finding a vision problem early is essential to better eyesight.  Although the eye care professional may not be able to stop the progression of an eye disease, by our agency referring an adult to a medical professional, it may be possible to slow the progression of the disease.  
"Regarding our patient who was under treatment for café-au-lait spots, she was recently screened by the Fayette County Association for the Blind and they were suspicious of a lot of farsightedness. Sure enough, we checked her farsighted prescription and she was much more farsighted than I was suspicious of. Her cycloplegic refraction showed a lot of farsightednesss and some astigmatism."
— Dr. P. –Pediatric Ophthalmologist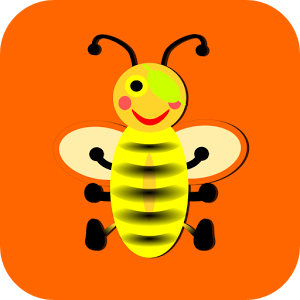 Patch Power is a new program that began in the fall of 2017.  Patch Power provides supporting information to parents of children with amblyopia along with fun activities for the kids to help them comply with treatments. In addition Patch Power provides assistance for children who have been  newly prescribed eyeglasses. It can be a struggle for parents to help their children understand how important it is to follow the doctor's treatment plan by  wear the patch or eyeglasses. Our program will include fun incentive activities for the children and support for the parents. For information on Patch Power, call Kylie at 724-437–2791.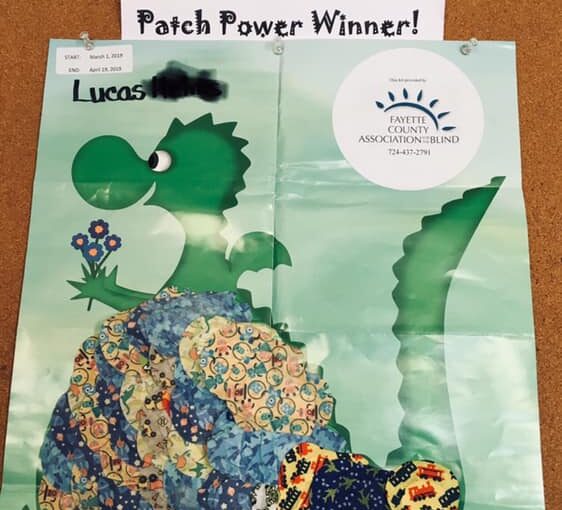 Patch Power sends each child a poster to fill in with their eyepatches every day. At the end of the 50 days, the poster should be full if the child wore their eye patch every day.
Lucas entered his full poster with 50 days of eye patches attached to it into our drawing and won a gift card!
Congratulations Lucas! Way to wear your eye patches!