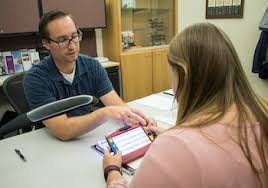 What We Have Achieved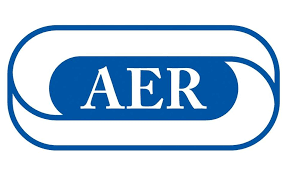 Fayette County Association for the Blind has earned the distinction "AER Accredited" by the Association for Education and Rehabilitation of the Blind and Visually Impaired (AER).
This accreditation distinction is awarded to organizations that provide high quality services and support to individuals who are blind or have low vision. In addition, the services must be provided under the most effective administrative and management standards. It signals accountability, results and high merit. The AER Accreditation Program has two fundamental purposes: to validate the quality of an organization and its programs and to assist in the improvement of the organization and its programs. It is a rigorous process aimed at ensuring that optimal gains are achieved for individuals with vision loss. AER's evaluation of Fayette County Association for the Blind includes a thorough review of the physical facility and quality of client services and programs. AER interviews both staff and clients and conducts a review of organizational documents.
"We are extremely pleased to have achieved this designation," states Executive Director, Sandra Morris, "Accreditation is a rigorous process, but one that we welcome as a continual quality improvement mechanism. Earning AER accreditation is another measure of our excellence as a premier provider of care and programs for the visually impaired, and it reflects our commitment to our clients."
Celebrating over 70 Years of Service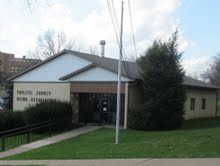 In 2016 we were proud to celebrate our 70th Anniversary serving the blind and visually impaired of Fayette County.
The Fayette County Association for the Blind started with an idea to help bring dignity and independence to those persons in Fayette County who were blind, by providing opportunities for employment and help for them to remain independent. In 1946 a group of volunteers worked to form the agency, which in time, became a private not for profit organization.
Over the years, the organization secured property and built the facility that houses the agency today. This facility was designed to be accessible to the visually impaired. It is located within city limits on a quiet centrally located lot. The building permits ground-level entrance at both floors of the two story building. It is on the bus line, with a stop at our front door. It provides a safe, convenient place for the growth and development of programs for our clients.